New to eTax.com?
Benefits of using eTax.com:
Get your Refund Fast
E-File & Direct Deposit
Free Storage of Tax Return
Free LIVE Customer Support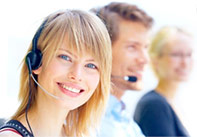 Free Customer Service
eTax.com provides free customer support to all of its users. If you have any questions in regards to filing your tax return with eTax.com, contact us at 1-855-ASK-ETAX.
Thank you eTax.com, you were there to answer my questions when I needed help the most. See you next year! - Jessica L., CA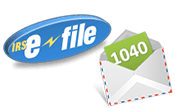 E-File & Direct Deposit
E-Filing your tax return is the fastest way to get your tax refund. This is why eTax.com allows you to e-file your tax return without any additional charges.
I am currently unemployed, offering e-filing for free shows me that you care about having a great product at an affordable price. In the past, when using other services, I spent over $100 to file my taxes. Thank you eTax.com! - William S., NJ

Instant Refund Indicator
Watch your refund grow as you go. eTax.com calculates your refund amount as you enter your information so you can see how different deductions and credits affect you in real time.
I thought it was extremely neat and helpful to see how each change I made to my tax return affected my refund. It helped me to better understand how tax refunds are determined. - John R., OK

Easy Step-By-Step Questionnaires
eTax.com does not burden you with difficult tax forms and expect you to know what needs to be claimed and what doesn't. eTax.com walks you through step-by-step asking you questions in a friendly and easy-to-understand way.
In past years I paid an accountant to file our tax return. This year we needed to budget our money so we decided to try it ourself using your website. I can't believe how easy it was and that we got our refund to our bank accounts so quickly. Thank you so much eTax.com, see you next year! - Bill & Irene A., MN